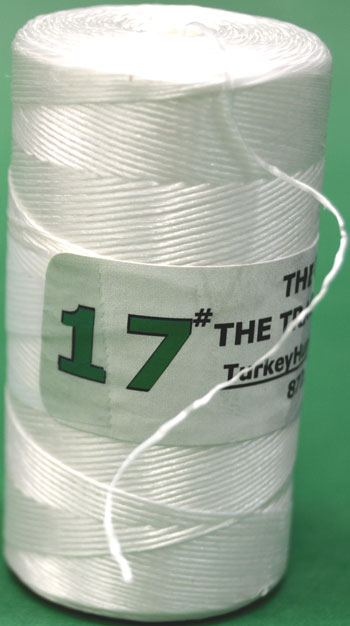 Above - Replacement Spool for The Tracker™, Eastman/ Carbon Express & GameTracker Models 2500 and 3000 professional game tracking units.

Read about the necessity of using a tracking unit
Read about recovering your bird
The Turkey Pro Sez: "I have trusted the inexpensive The Tracker™ Professional Tracking System to help retrieve wounded turkeys, deer, and elk for many years. I recommend that you always use a string tracking device like this because a wounded turkey is very difficult to recover because it does not leave a good blood trail if it runs away, and if it flies away, you usually have no idea where to look to recover the bird. Deer, hogs, and other big game are often difficult to track too, especially with a poor hit. A tracking unit will almost always provide an effective way to help recover game, whether the arrow stays in the quarry or it passes through."

The Tracker Spool™
- 17# Replacement Spool
for The Tracker™
Professional
Game Tracking System
by THS.com
( formerly Eastman Outdoors /GameTracker )

Heaviest Line Available
Highly visible 17# nylon line

Designed for
~ The Tracker™
~ Eastman / Carbon Express
& GameTracker
Models 2500 & 3000
Game Tracking Units

Remember to take several practice shots after installing new spool of line

Detailed instructions covering proper use and game tracking tips included