Stalking & Stand Hunting
Copyright © 1998 - 2021 Roger W. Raisch * Nadine Adele, all rights reserved

Some hunters try to stalk a flock of turkeys. This can be done but a good shot at a stationary turkey will be rare. Usually you will be detected and your shot will be taken at running, flying, moving or out-of-range birds. Your ability to stalk, however, is what is necessary to get close enough to a flock on the ground so that you can flush them. Learn how to move quietly and undetected through the woods.
The SECRET to stalking fall turkeys is not being seen. There will be dozens of eyeballs keeping a sharp look out for danger. One of the birds is sure to see you if you can see them. Locate Flocks by listening for them to call or by the sounds of them scratching in the leaves or walking and by spotting them at longer range with binoculars or a spotting scope. A fall flock makes a good deal of noise in the leaves. Carry your binoculars so you can watch open fields and open woods to locate a flock. When you spot a flock, stay out of sight as you make your slow, careful approach. When you have gotten as close as you can without alerting the birds, Break Up The Flock. Set up at the spot where you scattered them unless you simply fanned them out. With a fanned flock, move quickly to the spot where they landed and try to scatter them again. Set up your calling location at the first place you scattered them if you got a good separation, otherwise set up where you re-scattered them after they fanned out.
Taking a stand for fall turkey hunting is very much a Patience game. If have worked up to 100 birds in a single field in a single day with this tactic, but I would have to spend the entire day there waiting for the proper moment to take my shot. I enjoy the wait, and learn a lot about turkeys while I observe them. If you know where fall birds are congregating in good feeding locations, take a position there and call fairly often to try to attract a flock. Calling a flock is difficult and they usually won't come running over to you when they are together, especially if they are together in the open. Your best bet is to observe their behavior of how and when they enter and leave these feeding areas and then wait in the appropriate place at the right time for them to appear. Call about every 10 minutes. Using Hen Decoys and Jake Decoys helps fool them when they finally come to visit you after you've been calling a while. Stand hunting can work very well when you know the habits of fall flocks. Otherwise, it can be very frustrating. If you don't know their habits well, it's best to slowly stalk around your hunting area to locate a flock and then execute a good scatter.
t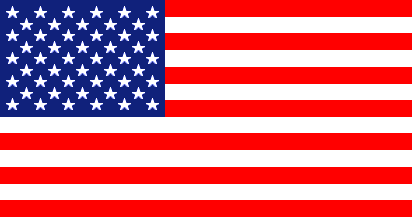 God Bless America
SEPTEMBER
2022
877.267.3877
We answer our phone!

KICK's Chokes FREE SHIP

THS.com
Turkey Hunting Secrets
P.O.Box 57405
Des Moines, IA 50317
877.267.3877
Shipping Info

View & Check-Out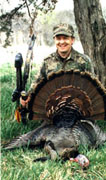 Ask Roger...
The Turkey Pro

Missouri Prime Hunts.US

Hunt Trophy
Bucks & Turkeys



& Check
SEPTEMBER
2022
877.267.3877
We answer our phone!
SEPTEMBER
2022

877.267.3877
We answer our phone!
SAVE $6
2 Camo
Bowgrunter Plus
Deer Calls
$ 39.99 ORDER
********
NEW !
Gobbler Hauler
by Russell Koxlien



$25.99 ORDER
********
NEW !



Blind Secure - Pop-Up Blind Security Kit
by Roger Raisch Hunting Products
********
NEW !



Stitch 'N Fix - Pop-Up Blind Repair Kit
by Roger Raisch Hunting Products
********
SALE !
1 LEFT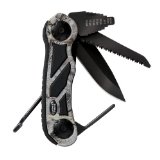 The Ultimate
Turkey Tool
by Real Avid
$25.99 ORDER
********
New & Improved
The Tracker™- Professional Tracking System


1 Tracker with
1 Spool $ 19.99
********
Dickson Game Bags
Extra Heavy-Duty Deer Game Bag



$15.99
more- Game Bags

********
SALE
DELTA Riverbottom, MAXIM, Bedded Buck VITAL



******** World Champion
Comp-N-Choke
Custom Chokes
as low as $ 47.99
Turkey Hunting
& Card Shooting



Sporting Clays, Trap, Waterfowl, Bird, Deer etc.
********



Comp-n-Choke Brass Snap Cap
SEPTEMBER
2022
877.267.3877
We answer our phone!
SEPTEMBER
2022

877.267.3877
We answer our phone!